Welcome to Table Mountain Veterinary Clinic
Table Mountain Veterinary Clinic is a full-service veterinary hospital located just minutes from historic downtown Golden, Colorado and the heart of the Foothills. In addition to feline and canine companions, we provide medical care and treatment for rabbits, hamsters, guinea pigs, ferrets, and some birds.
Apart from our devotion to client care, Table Mountain Veterinary Clinic is equipped with progressive technologies and offers a multitude of services in order to maintain the well-being and health of your pets. Whether your pet is young or old, we offer services including vaccinations, general surgery, spay and neuter, flea-tick control, and heartworm testing and prevention for all ages. At Table Mountain, we wish to provide for all your pets' healthcare needs.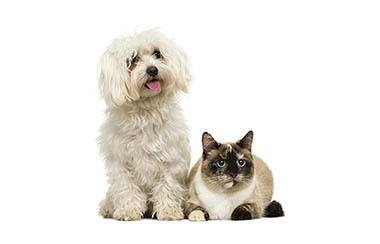 Happy, Healthy Pets
Our skilled team of veterinarians, Dr. Donna Valori, Dr. Janelle Morton and Dr. Cathy Roberts provide a combined excellence in veterinary care. In addition, Table Mountain's personable veterinary staff stands by you and your pets, knowledgeable and prepared to be your partner in the well-being of your companion's health. We are also proponents of progressive veterinary care and go beyond our client's needs by providing additional services, to include cardiology and orthopedic services.
At Table Mountain, we are a one stop veterinary clinic, fully furnished with advanced diagnostic and surgical care services. As a full-service facility with an on-site pharmacy, we make picking up your pet's medication easy and convenient.
Stay Connected with Table Mountain Veterinary Clinic
It is our daily privilege to provide quality veterinary care to your dog, cat or other small animal pet with both compassion and competence. We hope to ensure a positive impact on our patients, clients, and the local community. Our services and facilities are designed to assist in routine preventive care for young, healthy pets, early detection and treatment of disease as your pet ages, and complete medical and surgical care as necessary during their lifetime.